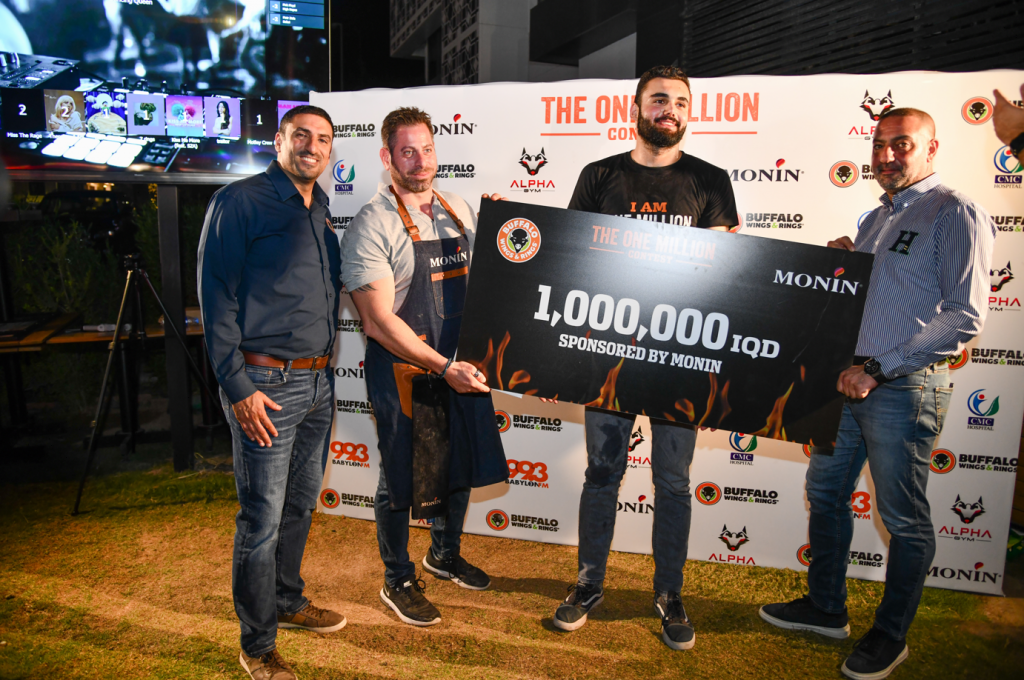 On the 2nd of the month, a One Million hot sauce competition was held to determine who was the number one spicy food lover.
With 40 participants and more than 100 supporters on hand, the event began with loud sirens and lights that generated much buzz in the area!
The first winner was rewarded with a cash prize of 1,000,000 dinars by Monin, while the second received a 2 month membership at Alpha Gym by Alpha, and the third won 150,000 Voucher from Buffalo Wings & Rings.
Special appreciation to CMC Hospital for sending their team with Ambulance car and provided the needed medical treatment. Of course we couldn't have had such a great and fun night without our sponsors!
Stay tuned with buffalo wings & rings for more exciting nights in the great city of Erbil!