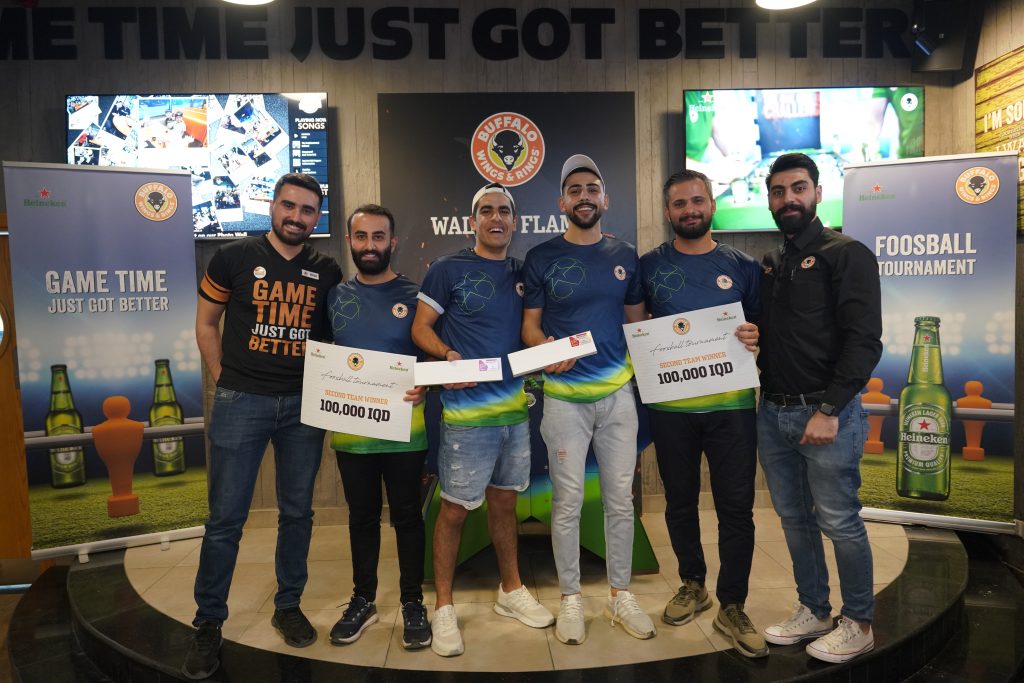 Buffalo Wings & Rings Erbil again have proven that sports events are always special at the restaurant.
The Foosball Tournament 2022 sponsored by Heineken took place at the store on 15th May with 14 Teams and 28 participants. Since day one the Teams haven shown high competitive spirit to even make this event more exciting.
The final match was a typical festival where all fans gathered to support their teams Bourbon BBQ vs Lemon Pepper.
After a tough match and till the last minute, Lemon Pepper won the first place's prize which is two Apple Watch and Bourbon BBQ team won the second place's prize two 100,000 IQD vouchers from Buffalo Wings & Rings.
Thanks to all the fans, participants and main sponsor Heineken for making this event wonderful.
See you Buffalovers at the Foosball Tournament 2023