FRANCHISE OPPORTUNITY
Buffalo Wings & Rings Erbil were honored to attend the 1st Annual Networking Reception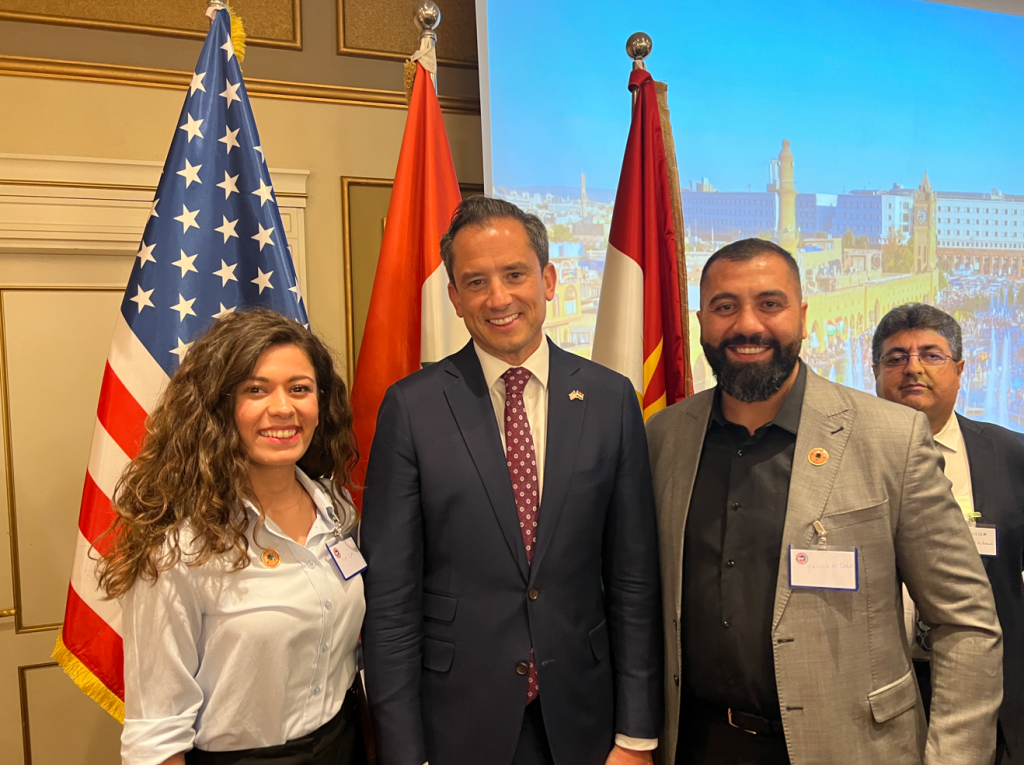 Buffalo Wings & Rings Erbil were honored to attend the 1st Annual Networking Reception arranged by The American Chamber Of Commerce in the Kurdistan Region Of Iraq, having CG Robert Palladino as Guest Speaker.
Buffalo Wings & Rings have established a strong relationship with the American Consulate since the grand opening in 2020 where we had the pleasure to have CG Rob Waller to cut the ribbon and launched the successful journey of the American Franchise Brand in Erbil.
On behalf of Buffalo Wings & Rings Erbil management and team we thank the American Chamber Of Commerce for the kind invitation and we always looking forward for such events to keep this successful relationship.